Take it away, A-Rod: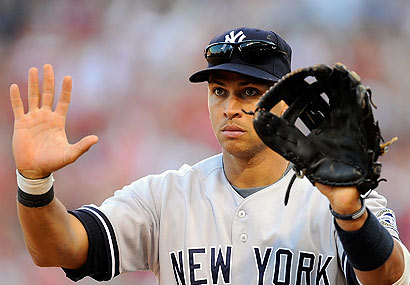 ---
Remember that last Gordon article I made fun of, where he wrote this:
If the Yankees had lost the ALCS to the Indians, Knoblauch's brain-freeze in Game 2 – arguing and pointing at the baseball lying on the ground while Enrique Wilson circled the bases – would rank with Merkle's boner and Snodgrass' muff in baseball infamy. Cano had a breakout season.
It's a good thing Bob Cano didn't make any kind of massive blunder in the ALCS this season, huh!
---
Bog Roll

My other blogs:

The old site
Archives

Categories

Recent Comments

Meta