---
CHEF WANG HUNG
SUPERBUFFEt!!!!!!!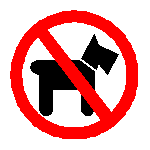 NOW WITH SPECIAR NEW ROCATION OPEN!!!
---
CHEF WANG HUNG RIKE WERCOME YOU TOO WOLRD FAMOUS SUPER BUFFET!!!!!! AT SUPER BUFFET YOU ENJOY GLEAT MEAR EVALY TIME OR WE ASK YOU REAVE. MAYBE CARR PORICE. BUT WE NO WANT TO DO THAT! WANT TO HAVE HAPPY FUN DINNER TIME FOR ARR!
staff is chef Wang hung!!!! arso is chef blother Wang shlong maitle dee and chef nephew Wang hiyujo wash dishes
AT SUPPER BUFFET WE SELVE ONRY TLADITION CHINESE FOOD MADE TLADITIONALY WAY WITH MUCH HERB! ARSO WITH SPICE AND SECLET CHINESE FLUTE AND MEAT FLOM MANY ANMIAL! maybe food contain some msg but not so much it kirr you and chird not even kirr lats in lestaulant WE PLEPALE ONRY THE BET IN OLIENTAR CUISINE FOR THE DISCLIMINAT WESTELN CAPITARIST PIGDOG DINE WITH US!
ROTS FAMOUS AMELICAN CERIBACIES DINE AT SUPEL BUFFET RIKE KERRY OSBOLNE MALIAH CALEY!!! MANY FAMOUS NOW YOU BE FAMOUS TOO EAT AT SUPER BUFFFFET!!!!
menu of foods
NEW FOR THIS WEEK: WE NO SELVE JUICY AMELICAN DOG NO MORE!
POLK WITH FOOT COVELING OF COW: many piece dried pig fresh and vegetabre selved with PANCAKE
PORK WITH FOOT COVELING OF COW: same as above but season with clemains of ereventh plesident james KPORK! rimited time onry!!!!
COW SPOOGE WITH HOMOSEXUAR SKIRRET: CHICKEN VEGETABRE,, SNOPEA ADN CHINESE SPECIAR MUSHLOOM IN MYSTELIOUS WHITE SAUCE best for chicken eateers1!
GENELAR TSO CHICKEN: chicken chunk bulns with heat of peppel sauce!!! NOT FOR PANSY!!!
GENELAR MCARTHUL CHICKEN: YES MISTEL WESTELN CAPITARIST IMPELIARIST!!!! ANCIENT CNINESE LECIPE SAYS YOU COWARD!!!!
LAT WITH GARRICK SAUCE: fleshy caught lat loasted in tasty sylup
LAT WITH SPECIAR WANG CLEAM SAUCE: **HOUSE SPECIAL** flesh lat coveled in chef's speciar seclet wang cleam!!! hope get lucky come at buffet time, chef makes onry when he is in light mood!feel happy ask waitless help get chef in light mood
RICE NOODLES: if you rike our speciar rouse noodle, can oroder many rice.
NOW CHEF WANG HUNG RIKE PLESENT TO HONOLED GUST FLIENDS OF SUPERBUFFET SO CRICK HELE GO THELE SEE FLIENDS SAY HI

---