---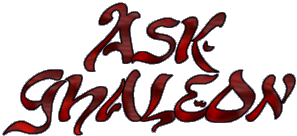 ---
We at perfectlydarien.com, always on the bleeding edge of sheer coolness, now proudly present to you the ultimate in advice columns: Ask Ghaleon. If you have anything you ever wanted to ask a thousand-year-old, dead, unspeakably powerful wizard who once took over the whole world, well, now's your chance. Sure, he may get a little cranky at times, but you would too if you once ruled the entire world, were dead for a thousand years and then got brought back to life to write for an advice column on a damn web site. So cut the man some slack. All questions should be addressed to ghaleon@perfectlydarien.com. Bear in mind that Ghaleon will respond only to those letters that he feels like responding to, so, if at first you don't get a reply, try, try again.
Now, as Ghaleon would say, show him the so-called power of humanity!
---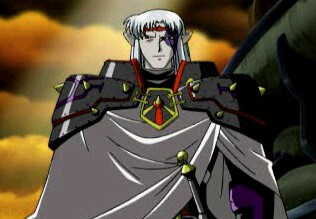 Ghaleon's Columns
02-13-06: Wam, Bam, Thank You Ma'am! - Angst, warfare, big packages, bad accents, and NI HAO!
04-14-03: Evil Plots of Devil Robots - Poetry, pink eye, insults, emigration, and certainly not Bubbleman.
01-22-03: Origin of the Species - Shears, sailors, hair, music, and dating.

---